S
S
CITY LINUX ®
Linux support on-site, on-line and in the cloud.
0793 572 8612
Groupware everywhere
2015-10-28: Horde is a free, open source groupware and productivity tool.
Horde version 5 has the capability to access your e-mail, calendar, task lists, contacts database and project notes no matter where you are; on the road using your mobile phone, on any desktop using the secure browser-based interface or in the datacenter.
Features include:
dynamic, basic and mobile interfaces,
public and shared resources (calendars, address books, tasklists and notepads)
Unlimited resources per user
support for 41 languages including right-to-left scripts and full unicode support
global tagging system
customizable portal screen including applets for weather, quotes, and other functions.
online help system
data import from and export to other applications
synchronization with PDAs, mobile phones and groupware clients
integrated user management, group support and permissions system
user preferences with global default values
strong integration, e.g. address book lookups in meeting planning and task due dates in calendar
platform independant, works on any web server with PHP support e.g. Linux, Unix, Windows, Solaris, Mac OS X Server
abstract database support, e.g. for MySQL, PostgreSQL, SQLite
City Linux support includes the installation, configuration and support of Horde applications.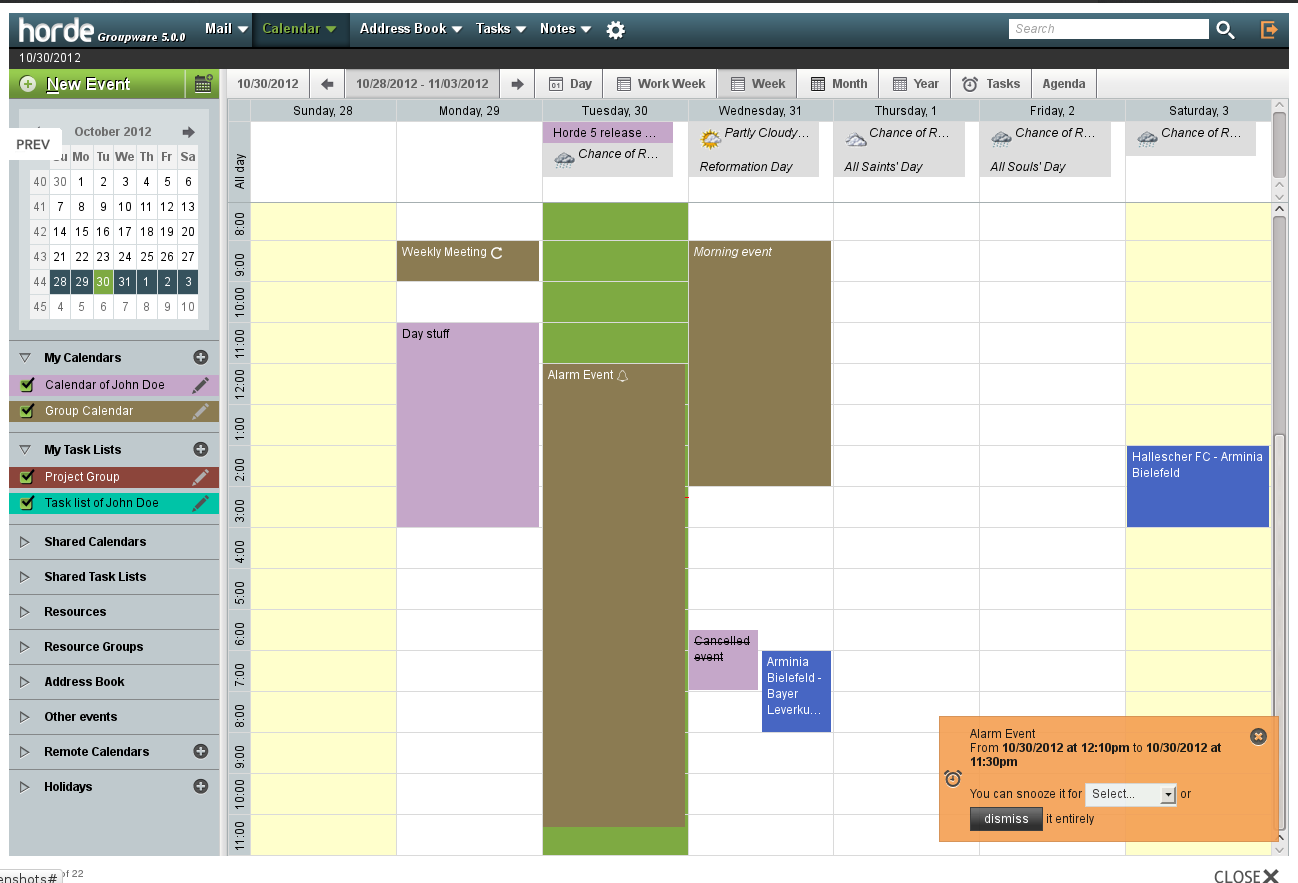 ---
The layout and associated style sheets for this page are taken from the World Wide Web Consortium and used here under the W3C software licence.